Ski Trip -- March 1, 2003
On March 1, 2003, we decided to head up to Liberty for some late season skiing. With all the snow we'd gotten recently, those were going to be some of the best March conditions we were likely to see for years.
Getting There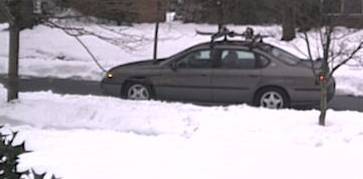 George recently got a ski rack for his car, so he offered to drive. He showed up at a quarter 'til 8 to pick up Christina and me, and we were soon on the road.
We met Ben and his friend Deidra at a Bob Evans in Frederick, had breakfast, and continued on to Liberty. We got there a little after 10:30.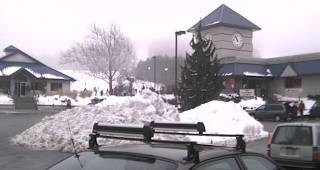 On the Lift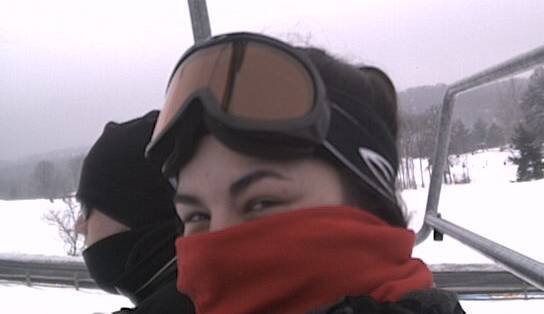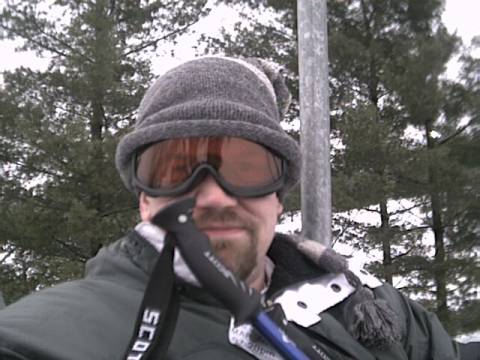 On the Slopes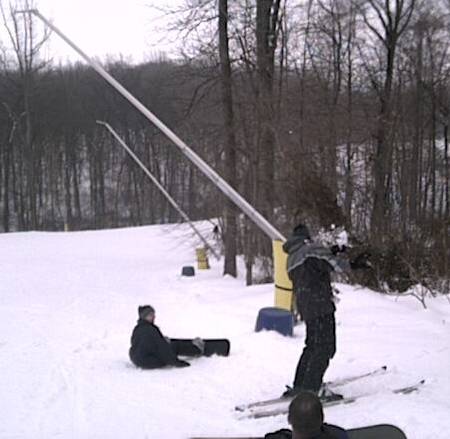 Snowball fight!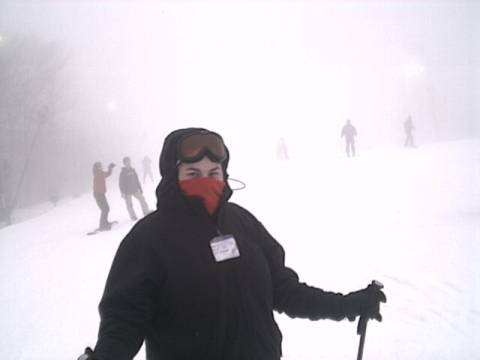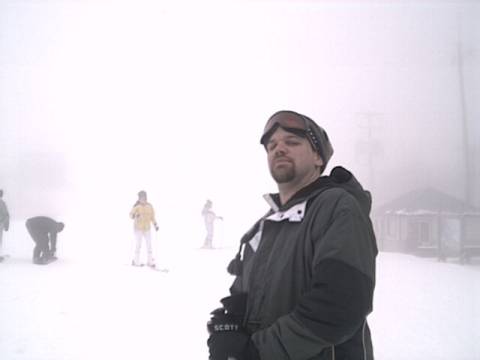 It got pretty foggy after a while.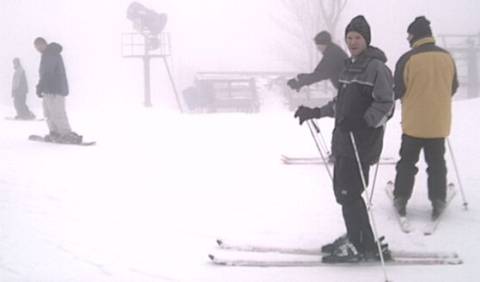 And then it got dark. You'll just have to trust me that this is a picture of George taking a spectacular spill.